TOW LINE Conveyors.

TOW LINE conveyors "DRAG CHAIN" X458 or X678
FROST France is also specialized in conception and realisation of TOWLINE conveyors for tracking trolleys in logistics, distribution and assembly lines.
Using the famous and standard X458 ou X678 chains, those conveyors can tract loads from few kilos to 20 tons.
A large pallet of conveyors can answer to all your problems of implantation, in straight lines our in close circuit with horizontal or vertical curves.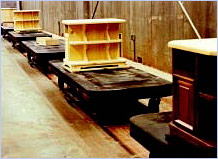 They can also give you the possibility to create accumulation area.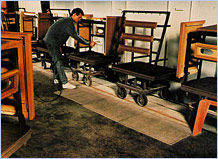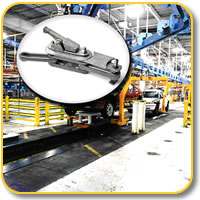 The chains used for those conveyors are made without bearing and that make of these conveyors the perfect tools for assembly or transfer lines. This system is very used in logistics platforms for transpallets tracting.

conveyors can be used for drag chain lines.