Long Loads Overhead Conveyors

Power and Free Conveyors for Long Loads
FROST France has solid experience in handling heavy and / or long loads. Some loads up to 20 meters and weighing several tons can not be handled under conventional conditions. In fact, the space required to rotate such loads is very important.
That's why FROST France developed some specific handling techniques for long loads.
The lateral transfers with one chain can perform the rotation of a load at 180 ° in a minimum space. With or without stocking area, this technique is very reliable and has been proven for many years.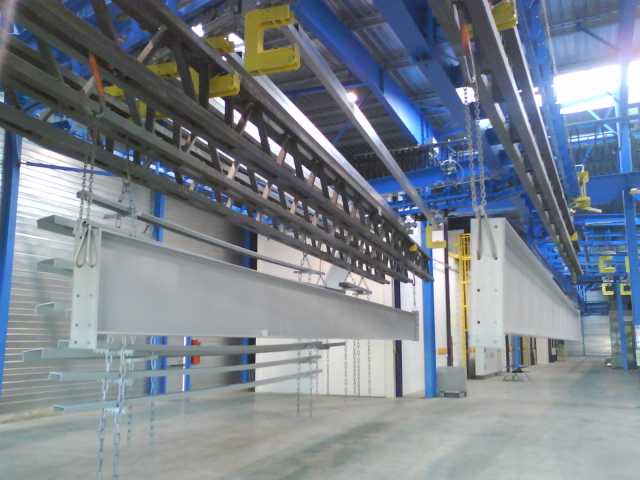 Parallel lines with conveyors feeding by travelling crane.
FROST France realizes installations based on travelling crane serving parallel lines.
This technique allows the implementation side by side of your paint application equipment or workstations.
The feeding of each line is carried out with a shuttle erected on traveling crane. Handling can be realized through a manual conveyor or roller tables.